Hello Fellow PLR Lover
Rick Warid here again with this weeks Resource Of The Week which is a fantastic life changing PLR pack to offer your subscribers/customers at a fraction of the cost!
Introducing,
The Prevention and Treatment of Headaches
Your Guide To Getting Your Life Back…
Here's a few facts…
In the U.S., more than

37 million

people suffer from migraines.

13 percent of adults in the U.S. population have migraines

, and

2-3 million migraine suffers are chronic!.

Almost 5 million in the U.S. experience at least one migraine attack per month, while more than 11 million people blame migraines for causing moderate to severe disability.

24 percent have gone to the emergency room because the migraine pain was so severe
Headaches and Migraines are so common and widespread that it's a huge area that needs quality information on how to prevent and treat them. Now's your chance to offer an info product that can be life changing to the user and make you bank at the same time!
Remember these Millions of people who are afflicted with headaches will spend money trying to find the information no matter what, why shouldn't the person that gives them the solution be you?
Here's Exactly What You Get...
Module 1 

7,000 Word, 28 Page Editable Ebook
Here's What's Inside The Guide…
  Find out if "head on" is the answer for your chronic headache problems, and learn what other steps you can take to prevent minor tension headaches…
Discover the secrets of headaches and brain chemistry your doctor won't tell you, so you know what to ask for and when…
Discover new and more effective treatment strategies for all types of headaches, whether they are tension headaches, migraine headaches or cluster headaches, we have the answer for you…
Find out why so many people fail when trying to find a headache cure that will rock their world…
 What types of medical treatments are suitable for the type of headache you have, and how to talk to your doctor about them…
What natural remedies are worth trying if you suffer from this type of headache…
Find out if you can prevent your headache using preventative drugs including Imitrex or Relpax, or take advantage of natural remedies that prevent headaches…
Find out why it is so important to keep a headache diary, and how to start your very own, so you and your doctor can work closely to uncover the cause for your distress…
And much more!
$197 Value
–
Full Website Pages Including Salesletter
Provided is full website pages with salesletter so you can quickly & easily set up your offer.
Simply add in your payment button and upload to your server
$97 Value
–
Giveaway Report With Squeeze Page
Use this giveaway report as a lead in to your marketing funnel. The report is called "The Headache Checklist"
It also comes with a ready made squeezepage so you can simply drop in your autoresponder code and you are set
$77 Value
Full PSD Source Files
Included within the pack is all source files so you can easily modify to make exactly how you like
$47 Value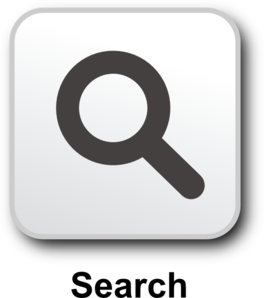 Keywords
In this txt file you will find all relevant keywords to target in your marketing campaign
$17 Value
–
25 Headache Related Articles
$97 Value
–
4 Promotional Emails
Simply plug into your autoresponder or blog and let them do the selling for you
$17 Value
Every Day this pack 

sells for $37

 but on this page only and only UNTIL COUNTDOWN HITS ZERO  this price has been slashed to

just $8.97!
OFFER CLOSED
Wait...Check Out These Bonuses!
Full Audio MP3 Version Male & Female
The full ebook has been converted into mp3 version with both male and female voiceovers for your use in any way you see fit. With the rise of audio books this module is sure to be of great value
$97 Value
Stop Headaches Drug Free
In this bonus you will receive an additional headache focused PLR pack that includes an editable ebook, MP3 audio version of ebook, graphics and website pages
$47 Value
As always, we stand behind the quality of this product, If for any reason in the 30 days you do not think this product meets expectations then simply submit a support ticket to our help desk and we will give you your money back, no questions asked
Let's Recap Exactly What You Get
Main Bundle Of Content – The Prevention & Treatment Of Headaches
7,000 Word Editable Ebook ($197.00 Value)
Website & Sales Letter ($97.00 Value)
Giveaway Report & Squeezepage ($77.00 Value)
Full Source PSD Files ($47.00 Value)
25 Headache Related Articles ($97.00 Value)
Keyword List ($17.00 Value)
Promotional Emails ($17.00 Value)
Bonuses
Full Audio MP3 Version Male & Female ($97.00 Value)
Stop Headaches Drug Free PLR Pack ($47.00)
Time
Total Value Over $5000.00
Today Only $37
$8.97!
Phew! that's me done, now it's your turn.
Kindly click on the BUY Button Below to get instant access before the countdown gets to zero and to secure your huge discount
OFFER CLOSED
Enjoy! Stay Healthy And Prosperous…
Rick
PLR licensing:
Yes – You have Private Label Rights to this product but
you cannot sell Private Label Rights to anyone else.
Yes – You have Resell Rights to this product, but your
customer do not.
Yes – You keep 100% of the profits
Yes – You can edit the material, and create new graphics
(in fact, I would recommend doing that)
No – You can not give anything but the report away for free,
Everything else must be sold.
No – You can not put these products on Kindle or other
similar platforms
No – You can not offer a membership using these products
as a bonus to another product, the membership must be the
main offer and must always be sold.